Contact us today!
Do you have questions about Gethsemane Lutheran Church or the Church of the Lutheran Confession (CLC)?  We would love to hear from you.
Join us for Sunday worship at 9AM
---
Meet our pastor
Pastor Wayne Eichstadt has been serving as Gethsemane's Pastor since May 2016.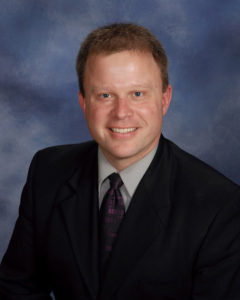 He graduated from Immanuel High School, Eau Claire, Wisconsin in 1986 and Immanuel Lutheran College, Eau Claire, Wisconsin in 1990. During his seminary training he served vicarages at Gethsemane Lutheran Church, Saginaw, Michigan and Grace Lutheran Church, Valentine, Nebraska. While serving at Grace Lutheran Church in Valentine, he did exploratory mission work in Grand Island, Nebraska.
Pastor Eichstadt began serving in the public ministry as the Church of the Lutheran Confession's (CLC) Missionary-at-Large in 1993 after graduating from Immanuel Lutheran Seminary, Eau Claire, Wisconsin. As CLC Missionary-at-Large he served Ascension Lutheran Church, DuPont, Washington (1993-1995), Messiah Lutheran Church, Orange Park, Florida (1995-1996), and CLC North Port, North Port, Florida (1996-1997). He also served as the Associate Pastor at Immanuel Lutheran Church, Mankato, Minnesota (1998-2016).
Pastor Eichstadt currently serves as the secretary of the Church of the Lutheran Confession, a staff member of the Lutheran Spokesman, and the editor of the Journal of Theology.
Pastor Eichstadt and his wife, Tina, were married in 2003. They have four children.